US HEALTH INSURANCE
For a long time I was going to write a post about health insurance in America. The topic of medicine and health insurance in the United States is complex and confusing, and sometimes so confusing that it is impossible to know in advance any exact numbers. I have been asked many times already to tell you how it is and what.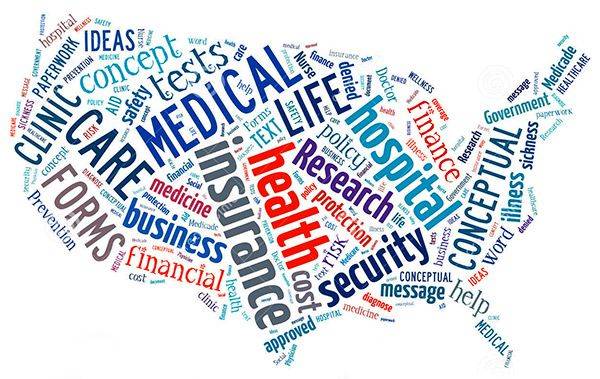 I'll try, as always, to break into parts:
WHAT IS HEALTH INSURANCE?
In a nutshell, "insurance is when you pay now so you don't overpay later."
"Medical insurance" is a contract with an insurance company, according to which you pay a certain contribution every month, and the insurance company helps you to smooth out medical expenses, when and if necessary. Buying medical insurance, you protect yourself from unexpectedly high costs in case you need medical attention.
IS IT TO BE TREATED FOR FREE?
This is a very popular misconception. US health insurance only covers part of the cost, and sometimes it doesn't cover it at all. But its presence allows you to insure yourself against "excessively large" expenses, if that is the case. Roughly speaking, " I'd rather pay each time from my pocket for a visit to a massage therapist, but if I get into an accident and need an operation for $ 200,000, then I will not suddenly go bankrupt "
DO I NEED HEALTH INSURANCE?
Currently, every legal resident of the country is required to have health insurance.
This requirement is part of the ACA (Affordable Care Act).
So to say, obliged! And without talking!
So, if a resident of the United States does not have medical insurance, he will not only pay all his medical expenses on his own, but also will have to pay a fine to the state.
The fine in 2015 is from $ 325 to $ 400 (there are complex calculations, but on average – something like this)
In 2016, the fine increases – now it is $ 695 or 2.5% of your annual income (this is per person)
HOW DO YOU GET HEALTH INSURANCE?
Health insurance is obtained in several ways:
If you are poor, unemployed or disabled – the state will fully pay insurance
If you have income, but not high, and the employer does not pay you insurance, then you purchase insurance yourself, but the state will take part of the insurance premiums
If you work, the employer may pay your insurance partially or in full.
If you work, and the employer does not pay insurance for you, and your income is average or higher than average, then you must purchase and fully pay for it yourself, on your own
If you are over 65, then you get government-subsidized Medicare insurance
You see, the idea of ​​the Affordable Care Act was to provide health insurance for all the poor and poor. The "middle class" suffers the most from the premiums increased over the past years: they fully pay for their insurance, as well as insurance for all the poor. Those who earn a lot – some $ 500 there – expenses are small. And, for example, in the case of our family – this is a very tangible article of the monthly budget.
WAIT! CAN I GET INSURANCE FOR FREE?
Once again: yes, if you have a very low income, you are disabled, an elderly person over 65, or if the employer provides you insurance.
Buying insurance at work is usually the most profitable option. Employers use group plans and receive tax deductions for providing health insurance, and therefore almost all companies do this.
Work plans are divided into the following groups, each employer may have his own way: only an employee, an employee with a spouse, an employee with children, the whole family (employee + spouse + children)
HOW DOES IT WORK IN LIFE?
Suppose you have health insurance. And you need to see a doctor.
In most cases, the procedure will be as follows:
You have a membership card the size of a bank card on which the insurance company is indicated, your insurance number, the names of all people "covered" by the insurance, the type of insurance and the dates of the beginning and end of the insurance period.
Here's one, for example:
You go to the doctor, and the registry asks if you have insurance. You hold out a card, write off the necessary information from it and return it. You go to the doctor and go there.
While you are in your office, they manage to "break through" your insurance and find out all the conditions – Deductible, Co-Pay, and so on. At the exit, they tell you at the reception whether you need to pay something extra right now. Or not. And you go home.
After the visit, or at the end of treatment, all documentation is sent to the insurance company. The insurance company pays the clinic what is due to it and sends you the so-called "Explanation of Benefits" by mail. This printout clearly indicates what the insurance company paid for, in what quantity, and for which (suddenly) did not pay. Also, if you can appear to owe a little more to the clinic, it is also indicated there, in the form: "you can be another: $ 130.00"
If as a result you find yourself still owed to the clinic, you will receive an invoice from the clinic for the missing amount by mail. You pay for it (often on the site, sometimes dictating the card number by phone) and that's all.
WHERE DO YOU GET HEALTH INSURANCE?
Previously, insurance was always sold directly by insurance companies. Now the Affordable Care Act has forced insurance companies to sell insurance also through the so-called "market" – " Health Insurance MarketPlace " . This is a large site that allows you to find the right insurance where insurance plans from different companies are brought together.
Some states opposed the federal government-imposed healthcare.gov website, and were allowed to create their own sites on their own, such as  for California or for New York State. Take an interest in the situation for your staff, for example, there is a convenient sign here.
Here is a map of the states for the current 2015: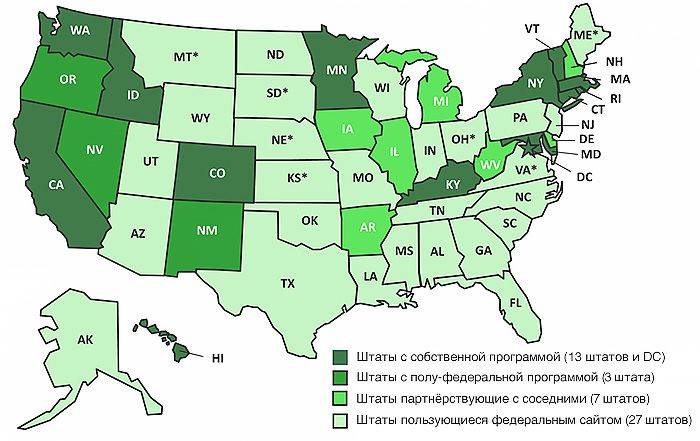 Also, one of the most popular resources is the hostsupervision website , where you can very quickly and even without registration "figure out" how much insurance will cost you in your case, see and compare plans of different insurance companies. Highly recommend. We will return to him a little lower.
WHEN DO YOU GET HEALTH INSURANCE?
A strange question, do you think? Not at all!
Previously, everyone can buy insurance when he pleases. At the same time, insurance companies could change prices when they pleased, and your insurance premium increased sharply. Today, the Affordable Care Act forces insurance companies to keep prices constant throughout the year, but in exchange for this you can no longer buy insurance when you want. Only in a certain period of the year: from November 15 to February 15 of each year.
Of course, when changing the size and composition of the family, changing the place of residence, and the like, it is allowed to purchase insurance outside the specified period. All the rest – only from November to February.
WHAT TYPES OF HEALTH INSURANCE ARE THERE?
READ ALSO:
Pregnancy in America There are several types of health insurance. The main ones are:
HMO – You can only visit doctors, specialists or hospitals that have entered into an agreement with HMO (this is called "online"). Also, you should choose a primary physician who will give referrals to specialists. HMO type insurance usually has the lowest premium.
PPO – You can be treated both online and offline. In the network you will receive more favorable conditions. If you go to doctors outside the network, you will most likely have to pay extra, and the conditions will be less favorable for you. PPOs generally do not require a referral from a GP to a specialist. As a rule, the PPO network of doctors is much wider than the HMO or EPO network of doctors. This type of insurance is usually more expensive than the rest.
EPO – The same as HMO, only you don't have to choose a primary physician, and you don't have to get referrals. You are required to visit doctors, specialists, or treatment facilities "online" of the plan (except in cases of emergency emergency care).
There are several more types of plans (POS, PFFS, etc.), but the lion's share of all insurance in the market, more than 80% are exactly the types of plans HMO and PPO
"TEETH" AND "EYES"
I cannot but mention: historically, in the USA, dental and ophthalmological insurance are separate from the main medical insurance. That is, basic medical insurance does not cover trips to the dentist, and you need to, if such a need arises, acquire special, "dental" insurance. And the same thing with the "eyes."
Now more and more insurance companies are beginning to include these two optional options (that is, you can optionally add "eyes" to your main insurance), but so far not all plans have such an opportunity.
WHAT IS THE DIFFERENCE BETWEEN DIFFERENT INSURANCE PLANS?
Health insurance can be very different. Their main differences that you need to know about are:
Type of insurance – most insurance companies offer insurance such as HMO and PPO
An insurance network is medical facilities, pharmacies, and specific doctors who have an agreement with your insurance company. For example, you come to the clinic, and they "do not accept" your insurance. It happens. The services of doctors and hospitals that are not part of the plan network can cost you a lot more. Each time before visiting a new doctor or clinic, you need to check "what insurance they accept." Naturally, the plans of the most popular insurance companies are accepted almost everywhere.
Premium is the amount of the monthly insurance premium.
For all plans, Premium is different, and can vary from $ 180 to $ 500 (per person)
Non-refundable or uncovered expenses are a very important point. These are the costs of medical care that you pay yourself and which are not reimbursed by the insurance plan:

Co-pay is a fixed amount that you pay for each visit to the doctor, for a medicine or other service. The remaining cost is covered by your health plan. For example, $ 40 for a visit to a specialist doctor, or $ 100 for a visit to an emergency center. The rest is covered by insurance. Some plans do not provide co-pay.
Deductible (in Russian there is the term "deductible", but I will use American) is how much you need to pay before the insurance coverage starts. In some plans, Deductible is not provided. Deductible may not apply to all medical services – for example, it usually does not apply to preventative services (vaccinations, routine examinations). Also, a higher deductible is possible when using medical facilities outside the network. This is a very important factor.
Co-insurance – you pay a certain percentage (for example 20%) of the cost of the service, and the rest is covered by your health insurance plan. The need for Co-insurance is also not provided for in all plans.
Out-of-pocket maximum limit is the maximum amount that you may need to pay during the year. If you have already paid your out-of-pocket, then all of these Co-pay, Co-insurance and Deductible lose their meaning and the insurance starts to cover 100% of all your expenses. This is a very important factor!

Coverage of services and drugs – each insurance plan has a very long and detailed list of services, procedures, and drugs that it covers. And which does not cover. Some insurances include dental and ophthalmic plans ("teeth" and "eyes"), but they are not included in most plans. An insurance plan usually comes to you with a whole book of hundreds of pages (Summary of Benefits) listing everything covered by the plan, and on the insurance company's website you can usually dig into the database of covered drug plans. It is likely that your medicine is not covered by any plans (in this case, you can try to find a covered analogue). Everyone understands that this "coverage" needs to be carefully examined before concluding an agreement, right?
And now all of the above-mentioned component parameters can walk in different directions, at random!
Well, how do you figure it out?
AHHHHH, HOW COMPLICATED IT IS!
READ ALSO:
Almost a year – a little about everythingIndeed, there is a lot of information and details, you can easily get confused in all this.
Some plans have neither Co-pay nor deductible, in some deductible equals Out-of-pocket maximum, and everything becomes even more confusing. But in general, imagine that an insurance plan has all of the above options. Then everything will work something like this:
So. The insurance year has begun. You start going to the doctors and getting treated
Some services are provided to you absolutely free of charge, as guaranteed by law and specifically stipulated in the plan
For everything else – for each visit to the doctor, for each service you pay a certain Co-pay (surcharge).
For example, $ 25 for a visit to the therapist, or $ 50 for a chest x-ray.
The size of Co-pay for a particular service is always fixed and can be found at your insurance company.
If in your case Co-pay is not provided, then you pay the full amount for everything from your pocket
The first time continues until the amount you spend reaches your Deductible.
After that, you start paying Co-Insurance (for example, 20%) for all medical services, and the remaining part (80%) begins to be covered by the insurance company.
As soon as your personal payments reach the "Out-of-pocket maximum", you stop paying for anything at all, and the insurance company covers 100% of your expenses
The insurance year is over. Deductible and Out-of-pocket are reset to zero and you again find yourself in step 1.
See, it's not that complicated.
Here is another visual diagram of the case with Co-insurance 20%:

But how to choose one or another plan?
It all depends on the important situation, needs and habits.
CHOICES: HMO OR PPO?
If you travel a little around the country, if you don't mind being treated only "online" (more precisely: "where they say"); if you already have a family doctor, or you do not mind that the same therapist is constantly engaged in you; if you don't mind that you have to sign up for everyone and you cannot come "just like that, without waiting in line"; if you want a smaller Deductible and a smaller Premium – then choose insurance like HMO .
If you travel often; if you want to choose your own doctor according to reviews on the Internet and not "who will be prescribed"; if you want to be able to go to any clinic without an appointment; if you do not want to "authorize" the insured event with the insurance company before each visit (they may even refuse!), but simply take and go to the doctor; if you agree to a high Deductible and are generally willing to pay premiums yourself, then choose the type of PPO .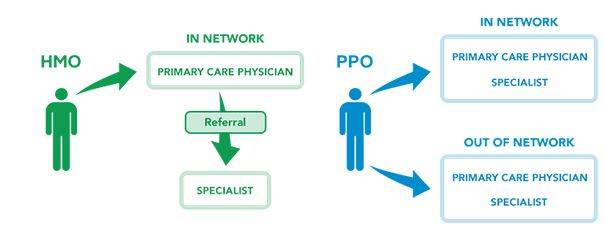 CHOICES: HIGH OR LOW DEDUCTIBLE?
Again, it all depends on your situation. Here are two extreme situations:
Roughly speaking: if you have to be treated a lot, often and inexpensively (you often get the flu, go to the doctors "check" constantly, break your fingers and break your knees, then diarrhea is scrofula) – or you just have several children with forever broken knees – every time you have to pay for everything from your pocket until you reach Deductible. And if it is big, then you will pay quite a lot of money, so in your situation you can choose less Deductible. But insurance premiums for such insurance will be higher.
If you don't get sick, don't go to the doctors, then you don't risk taking anything more with Deductible. For example, at $ 6,000. This is exactly the situation when " it is better I will pay every time from my pocket for a visit to a massage therapist, but if I get into an accident and I need an operation for $ 200,000, then I will not suddenly go bankrupt ." Such insurance, accordingly, will be cheaper for you. If you never see a doctor in a year, then you will spend less money. But in which case you will be protected.
Unfortunately, the dimensions of Premium and Deductible are inversely proportional: you can't get low and both 🙂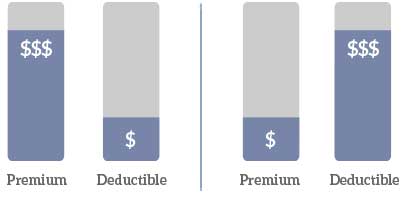 BRONZE OR SILVER? WHAT IS IT?
In an attempt to popularize, make it clearer and clearer for the masses, the Affordable Care Act introduced five additional terms. Well done, how much it all became immediately clear, huh ?!
Platinum – Co-insurance plans on average about 90% (read: the most expensive)
Gold – Plans with Co-insurance on average about 80%
Silver – Plans with Co-insurance on average about 70%
Bronze – Co-insurance plans on average around 60% (cheap)
Catastrophic – "catastrophic" plans with Co-insurance less than 60%. They are available to people under the age of 30 and people who for one reason or another have lost their current insurance. This, so to speak, is a "knowingly worthless" plan, but which (not to mention the fact that it is the cheapest), however, will save you in the event of something unexpected and very bad (pah-pah).
These terms do not really mean anything, but you will definitely see them in the comparison tables of insurance plans.
LET'S SEE THE REAL PLANS?
Not a problem! We go to the aforementioned and we will look for insurance for a resident of Texas.
Why Texas? Yes, because I live here! Other states may have different prices!